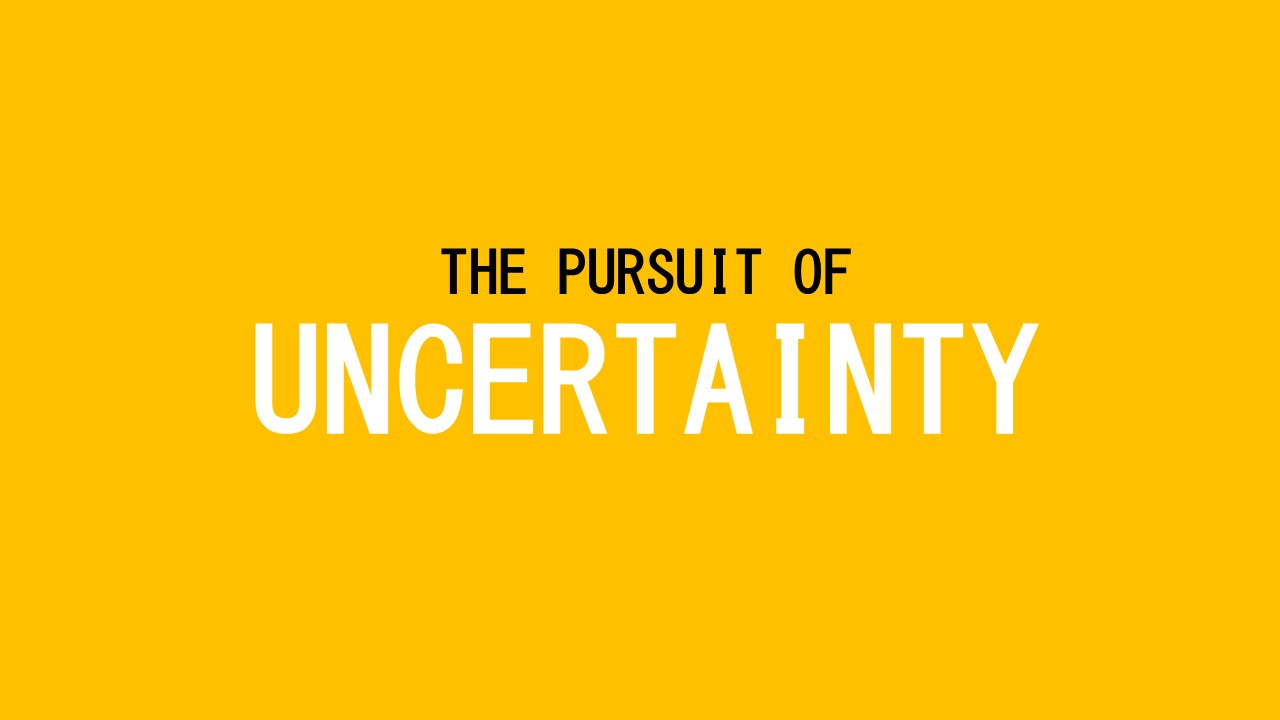 The Pursuit of Uncertainty
A downloadable game for Windows and macOS
The Pursuit of Uncertainty is a short interactive audiovisual experience which contemplates on what causes the impulse to progress.
This is my third project for my Game Environments class at Parsons School of Design. For this project, the creative constraint assigned to us was to make a sandbox style game from a first person perspective based on an existing urban issue. I was assigned the urban issue of trash and pollution. Realizing that studying and accurately depicting these issues takes years, let alone a week, I have chosen to represent the issue in the most abstract and open-ended way by designing a digital interactive experience which should be both open to interpretation and also a contemplation on the emotions that lead us to cause this issue in the first place. I attempted to imply our creation of meaning itself and how it's pursuit is sometimes overwhelming, consuming and ultimately crushing.

While I accept that my project is far from perfect, I was satisfied to take up the challenge and strive to deliver a worthy contemplation on a pressing issue.


Controls-
Use Mouse to look around.
Use W,A,S,D or arrow keys to move.