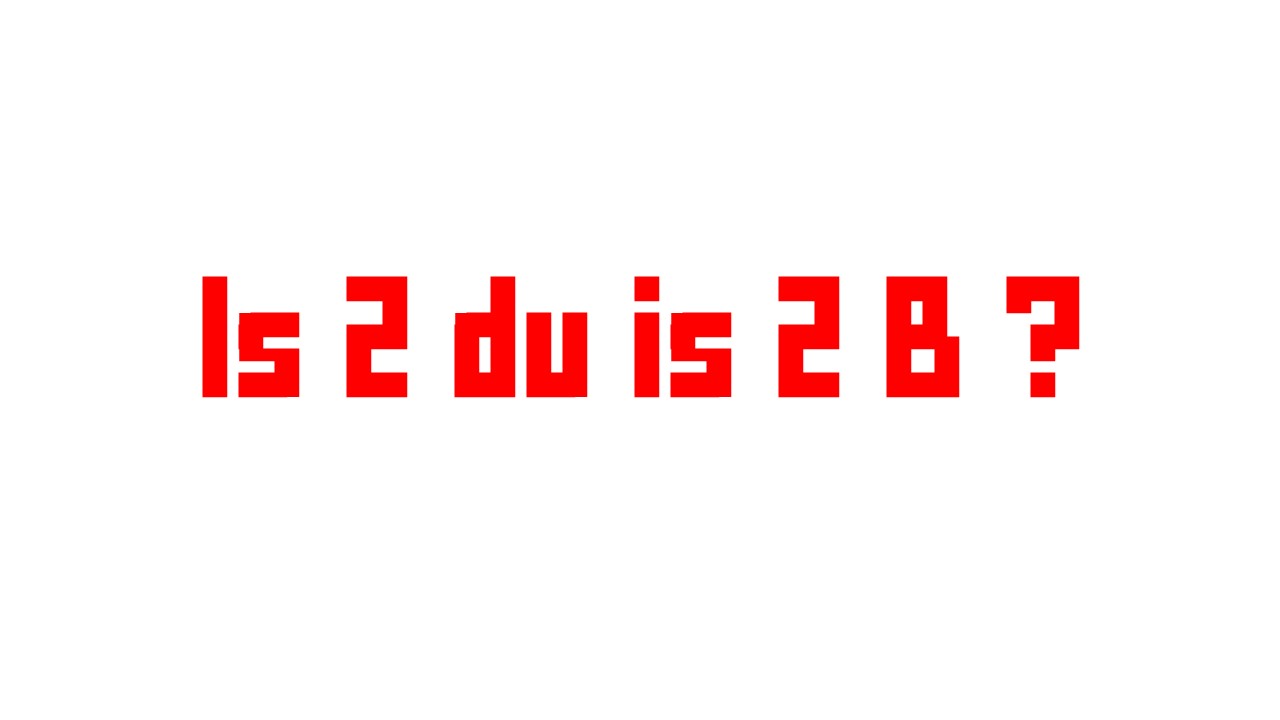 Is 2 Du Is 2 B?
A downloadable game for Windows and macOS
Is 2 Du Is 2 B? is an experimental endless runner video game which speculates whether is it the act of doing which amounts to truly being.
This is the fourth project for my Game Environments class at Parsons School of Design. For this project, the creative constraint assigned to us was to make a 2D endless procedural game based on a meme.
Memes, at least according to Wikipedia, is "an idea, behavior, or style that spreads from person to person within a culture." But in the early 21st-century internet reality, be it intentional or unintentional, memes, to me, have essentially become postmodern works which offer alternative ways of making sense of our current reality, where dominating aspects of culture are used and at times taken out of context to essentially serve as a pastiche or sometimes even a critique of what has come to be the status quo.

While the phenomenon of the meme may be interpreted to continually challenge the definition of "normal" but they might also just simply exist to point out and celebrate the ridiculous and the absurd in our daily realities. This brings me to the meme I chose for the game, which involves the song titled Sandstorm by Finnish DJ Darude. To me, this is culture hacking at its finest, effectively transforming an ordinary techno music piece into somewhat of a cultural monument of the Internet era. While the origins of the meme are unclear, it involves infamously referring to the song as the answers to questions on YouTube asking about the song title in any video. The meme, enjoyed its success due to mere anachronisms, making it one of the first internet pranks to achieve widespread recognition. Considering the ways of postmodernism, my game dealing with this is very much built in the spirit of "Darude- Sandstorm", celebrating the absurd, the unreal, the ridiculous.
Although the project is not perfect, I was glad to take up the challenge and create a piece unlike my usual body of work.
CONTROLS-

Press Space to do everything.